Hard to express in words what we felt during this moment! You all made our first Boots & Hearts experience absolutely unforgettable!! Thanks to Republic Live and the Boots team for making us feel so welcome!! We'll come back any ol' time! 🤠

Photo Credit: Mike Highfield

#bootslife #BH6 #bootsandhearts2017 ... See MoreSee Less
I heard you guys put on a great show! Justin E Lester My friend even sent me a video lol. Hopefully you guys are back next year and I'm up to leaving my little guy for a weekend!
You make your family so proud Justin E Lester and Josh Lester.
You guys rocked the show!! I hope to see you guys next year.
Now that's a crowd. Awesome! Proud of you boys!
I went to boots and hearts unsure about the band change but made a point that I had to go watch and I'm glad I did you guys were amazing can't wait to go to another cold creek county show
They have wonderful sound I have been mentioning all over how special the sound is, the rythem, the songs So proud to say !Hey guys I know your mom and Grandparents!
I had such a great time at the show!! Glad to be up front for that! See you in Lucknow!
I just missed getting a pic with yall at boots and hearts
You guys did awesome and made your hometowns proud ❤
Congrats guys .. I'm a Franford girl and so proud to see you all succeed .. ❤️
Y'all put on a great show!! Kudos to #ChesAnthony --- amazing vocals and energy!!!
Feeling drunk I stole your yaggi shot lol had a fabulous time
love you guys but bring back Brandon Scott!!
I enjoyed both your show in the sirius xm house and on the main stage. You guys are great and put on a really good show.
You were amazing! Enjoyed it so much and hope to see you again soon!
Yikes ok maybe a tad bigger than havelock......don't forget where you started!
Barry Cheryl technically were in the photo! Right in front there chatting away xo
Being up front row at boots and hearts to see you guys was incredible!
You guys put on an amazing show keep up the good work!
Amazing show you put on!! One of my favorites from the whole weekend thank you!
Amazing performance!! Love you guys!!!
Our friends @coldcreekcounty had a big weekend at @BootsandHearts, safe to say they had fun! 📸 #RebelShadowPhoto #WeLoveLive #BootsLife
We hit the stage a week from today at Lucknow's Music In The Fields!! If you haven't got your tickets, just know summer ain't over yet! ☀️😎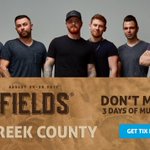 Wishing a big congrats to our pal @dallassmith on his 4th Number ☝🏼 hit on #Canadian #Country #radio ! Cheers 🍻🤠🤘🏼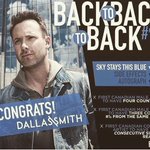 #LMITF2017 welcomes back @coldcreekcounty on Friday August 25th! They blew up the stage in 2015 and we couldn't wait to have them back!
Vote for today's @PorkysLondon #Top5at5 #BubbleSong will it be @billycurrington #DoImakeYouWanna or @coldcreekcounty #Homemade